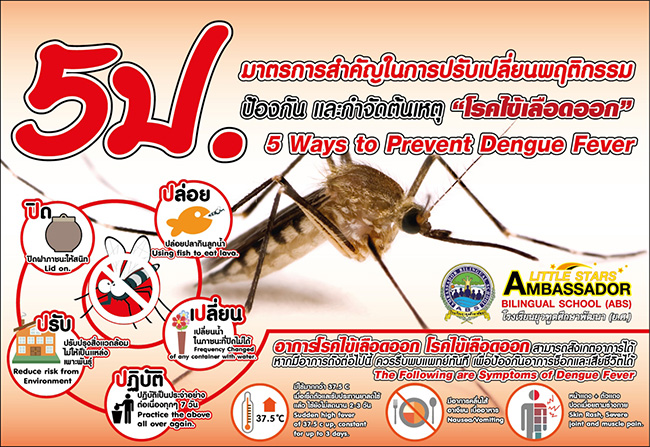 We provided an information about dengue fever for our students. If you have the following symptoms, you should go see the doctor immediately: high fever over 37.5 C, nausea, vomit, low appetite, rashes over the face and body, and body soreness. The ways to prevent and destroy the source of mosquitoes are
     1. Cover all water containers.
     2. Change water in the containers weekly.
     3. Grow fish in water area.
     4. Create an environment that prevents mosquitoes.
     5. Continue to do the steps above on regular basis. Please help one another preventing dengue fever from our community.