Goals
     1. The core values of kindness, honesty, co-operation, diligence and responsibility form the basis for true and lasting success. ABS fosters these characteristics in all our students and uses them as a starting point for everything we do.
     2. We appreciate the uniqueness of each child. We seek to help students grow intellectually, emotionally and spiritually by modelling good character and teaching methods.
     3. We strive to promote a healthy self-image. As students learn to love and respect themselves, they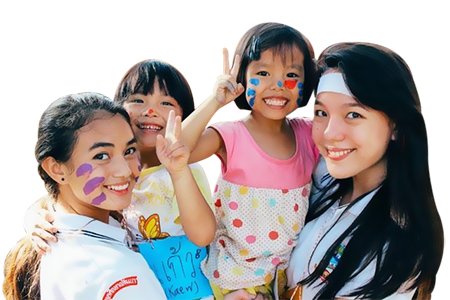 will also learn to appreciate and respect others and to be valuable contributors to their family, community, and society.
     4. We use the five cognitive skills (describing, finding similarities and differences, sequencing, classifying and forming analogies) to ensure our teaching is both child centred and teacher directed. Work is planned to emphasise responsibility and progression rather than self-centred competition. We seek to foster a sense of healthy self-esteem and pride in accomplishment.
     5. We promote outdoor activities and sports events to teach students that games are more fun when shared with others. We teach how to compete fairly and we encourage the building of social skills to help children learn ways to foster friendships and participate constructively in group activity.
     6. We strive to be an inclusive school offering quality education at an affordable price.